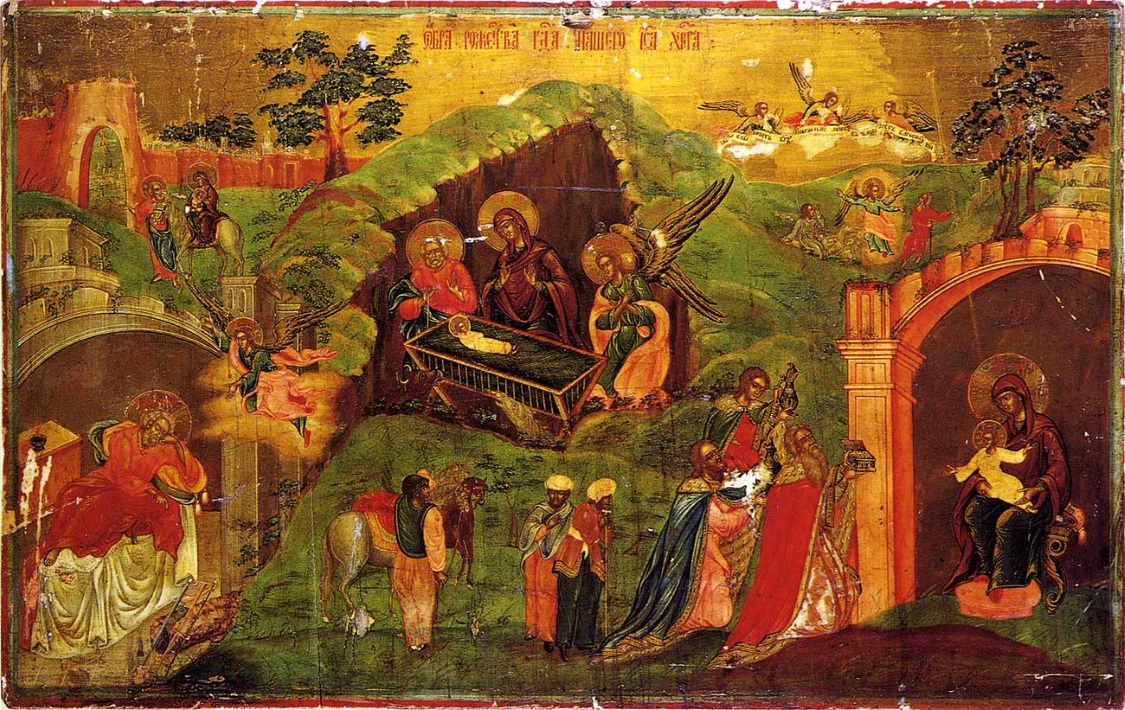 It is no accident that most of the language used in the Orthodox services is poetic. Good poetry has the ability to take us into the depths of things much more powerfully than prose.
These two Nativity poems by Mary Lowell reveal a mother's reverent wonder at the birth of Our Lord and Savior Jesus Christ.

[one-third-first]
Mother Let Us See Him
Mother, let us see him.
Lead us quietly to his bed;
we would not wake him
for all our joy, this happy thunder
we have within.
Nor for all these centuries
of sadness,
waiting his inviolate rest.
Mother, we are cold and poor.
Let us warm ourselves beside you
where God has laid Himself
a palace, where trembling earth
encamped by heaven does not stir
her sleeping King.
Mother, we have come
with anthems, silenced by
your jubilant eyes.
Feast of Nativity 1990
[/one-third-first]
[one-third]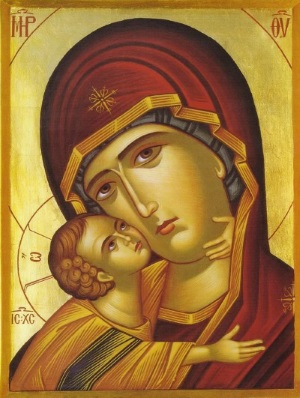 [/one-third]
[one-third]
On This Wise
On this wise, a careful night
of least resistance to a perfect thing,
the fullness of time conferred on us
a place
invisible to the Cherubim.
When the world's Redeemer
first bared his sacred face
taken from our own in the image
of man.
And his mother kissed it.
And the earth got up and sang
to the last breathing island
and member of the wood.
And with a kiss she laid him
in our trembling arms,
careless
of all resistance to perfection.
And we wept for our rebellions
against ourselves, seeing in his eyes
our reflection
in the image of God.
And a star
burned all our tears
to the last moon of violence
and prison of our fears,
as our mother kissed us, holding us
in her arms.
Feast of Nativity 1992
[/one-third]
About the Author

Mary Lowell is founder and manager of Hexaemeron, a 501c (3) non-profit organization dedicated to sacred arts education. Established in 2003, Hexaemeron has provided training in icon painting for hundreds of students and has recently added courses in ecclesiastical pictorial embroidery. The addition of courses in icon carving (wood and stone) and the mosaic medium is planned for the 2013 season. Although Hexaemeron has been an itinerant school of sacred arts for nearly a decade, it has long been Mary's goal to create a fully operating apprenticeship program in a fixed location.