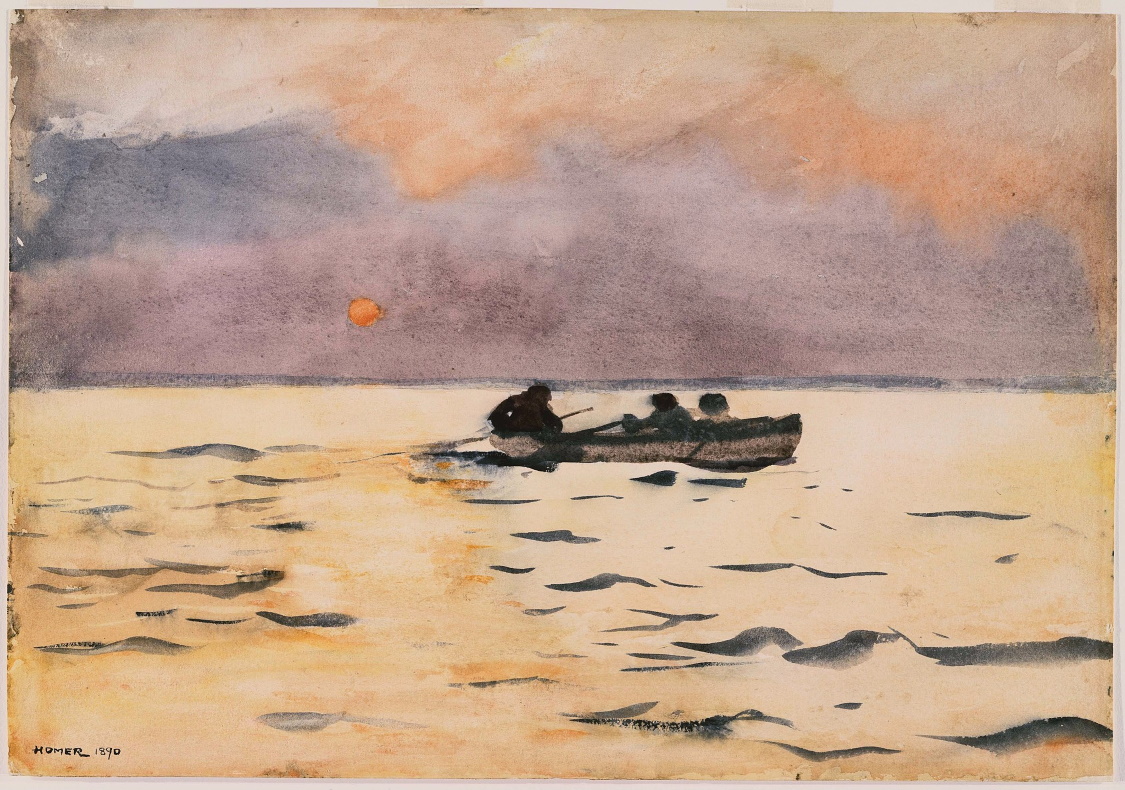 If our salvation requires repentance, and if we desire salvation, why do we find it so difficult to repent? St Basil the Hesychast, spiritual father of St Paisius Velichkovsky, explains that the difficulty lies not simply in our commission of sins, for there is no man without sin (John14:4-5), but in our chronic justification of these sins, and hence our blaming others for them—just as Eve blamed the serpent, and Adam blamed Eve. As long as we cling to self-justification, there can be no true repentance, nor can the breeze of healing grace enter our souls.
This is not a passing challenge, something we can move beyond. We must constantly struggle against our urge to justify ourselves, which St Basil compares to rowing upstream, against the current, which is always ready to carry us away from our destination. This is symbolized through his charming allegory of a journey upstream on the Dnieper River to the Holy City of Kiev. Finally, as his narrative makes clear, we must have spiritual companions if our continued struggle against self justification, and thus our salvific pilgrimage, is to be successful.

Source: Elder Basil of Poiana Marului: Spirituala Father of St Paisy Velichovsky, St John of Kronstadt Press, 1996, pp. 129-131.
By Elder Basil of Poiana Marului (1766)
Together with my best wishes and fervent longings, I greet you now that the joyful occasion of seeing you face to face has come to an end, my most dearly beloved son and friend. I am sending you a covenant and a pact for peace in the Lord, established between us, of whom the Lord said, "If you forgive men their transgressions, your heavenly Father will forgive you. But if you do not forgive men their transgressions, neither will your Father forgive you your transgressions" [Matthew 6:14-15] and "As ye would that men should do to you, do ye also to them likewise" [Luke 6:21]. So my friend, being a weak person, I also desire that anyone I sin against forgive me. And so I am forcing myself, even though my heart is unwilling, to forgive my brother's sins against me. And to what extent? The Lord did not say seventy times, but seventy times seven, if he sins and repents, to forgive him [Matthew 18:22; Luke 17:4]
This, then, is our criterion and our rule. Were we to observe it, no one could separate us from dwelling together with one another in love. But our self-justification, which someone called the devil's throat, does not permit us to put the blame on ourselves in keeping with the commandment. Instead we blame our brother and think that we are innocent, which is an obvious lie. My brother may be guilty of offending me, but I am also guilty of sin, because I did not endure it patiently. So both of us violate the commandments of Christ when we blame each other, as Adam did to Eve and Eve to the serpent [Genesis 3: 12-13]
We also perish or fall under condemnation in the same way as they did because of self-justification alone, and not because of sin, for there is no man without sin [Job14:4-5], even if he be as saint, if he has lived a single day in this world.
So it is clear that we are condemned not so much for our sins as for self-justification and our failure to repent—all of us who do not submit to the commandments of Christ. And so what shall I say? If someone strikes me on the cheek and I do not endure it and blame him for this, making him the guilty party, by my own self-justification I make myself guilty of violating the commandments, because I do not blame myself for my lack of patience. Hence, just as the person who struck me is guilty of judgment, so I also who did not endure it patiently must repent and blame myself for violating the commandment of patient endurance. This is why the Theologian said, "If we say that we are without sin, we are deceiving ourselves and there is no truth in us" [1John 1:8]. So my friend, if we wish the truth to abide within us, let us flee from self-justification. By blaming ourselves we will admit the truth, be it in deed or in repentance, for our deeds are accredited to God, while repentance is prescribed for our weakness. From this we can learn that our warfare is not with blood and flesh, but with powers and principalities of the spiritual darkness beneath the heavens [Ephesians 6:12]. Come to us, then, come quickly to fulfill your promise, my friend, and be our co-struggler and co-warrior against the spirits of the wickedness beneath the heavens. It is impossible not to wage war against them, even if we were to find paradise on earth.
So what shall I say? Let us both sit together in a boat, as if we had to sail up the Dnieper to Kiev. As long as we keep rowing with the oars, the boat will continue to move upstream. If we stop rowing, however, the current itself, without any effort on our part, will carry us down to Ochakov [where the River empties into the Black Sea]. Understand this saying: all the virtues are carried out through labor and much sweat. As long as a person struggles and is watchful, he moves upstream, like a boat against the current. But when he wants to rest a little and leaves off his labor, then down he goes; the waters of the Dnieper carry him off like a boat all the way to the Crimea. The desires and delights of the flesh come without effort and happily go to work whenever we relax. This is the narrow way to the Kingdom, while the broad way leads to hell, as the Lord said [Matthew 7:13-14]. Enduring insults and offenses is a great labor and struggle for the soul, like rowing a boat with oars against the current, while to be angry and harbor grudges, and also to justify ourselves, is rest and relaxation. Such thoughts go into action in the soul on their own, without labor and struggle, and carry the mind off to all the pleasures and passions, as the current carries a boat down to Ochakov. This is how every desire for the pleasure and passion of the flesh operates. Therefore the apostle said that "the flesh lusts against he spirit and the spirit against the flesh" [Galatians 5:17]. That is, the flesh, when it leaves off rowing, wants to sleep in the boat, while the current carries them both down to Tartarus. But the spirit, or a good conscience, arouses and prods the flesh to work the oars and to propel the boat upstream against the current, even thought it be with great effort, all the way to Kiev. In keeping with this parable, come to us, my friend and most dearly beloved son.
Join us in the boat, or better to say, in our ship. Take up the oars; row together with us, making our ship move contrary to the current without relaxing and letting it flow downstream, that is, through the action of the passions and desires of the flesh. And if, because of our weakness, we are unable to work the oars of the ship day and night, then we will at least not let the current carry it downstream, but will secure it with the anchors, that is, by opposing rather than fulfilling the passions. After taking a little rest, in this way, we will take up the oars once again, and will row our ship upstream, that is by warring against and counteracting the desires of the flesh and our evil will.

About the Author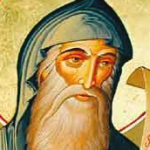 Schema-monk and Elder BASIL OF POIANA MARULUI (1692-1767) is "the first great master and teacher of the hesychast life in modern times whose writings are known to us." He was the elder and teacher of St Paisius Velichkovsky, who is responsible for the Russian Philokalia and whose students helped revive hesychast spirituality throughout present-day Romania, Ukraine, and Russia, most notably through their influence upon the famed Optina Pustyn Monastery.