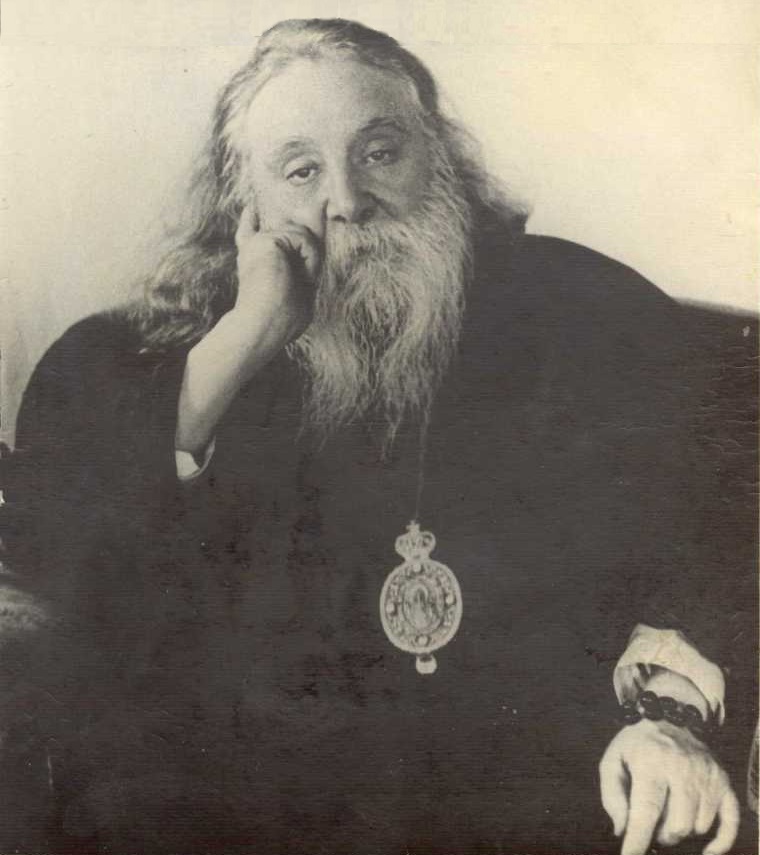 Source: Bishop Alexander Mileant
By Archbishop Sergius of Prague
Archbishop Sergius (Korolev) of Prague (1881-1952) was born in Moscow, but spent the defining years of his life (1922-1946) in Prague where he unified the Russian émigré community and courageously served daily molebens throughout the German occupation. The central theme that runs throughout his pastoral writings is that of spiritual life in the world: "The cultivation of the inner man is done not in the world of astounding podvigs, but in everyday life." He believed that it was especially through interpersonal relationships, especially within the family, that salvation must be sought: "All of life is in people's interpersonal relationships," he wrote. "We have to illumine them with the light of Christ's Truth. We have to find the hidden treasure in every heart." "Man was created for happiness," he tells us, "and only through everyday victories can he obtain joy and a state that brings light to everyone and to himself."

1. In Search of Happiness
Every one of us wants to be happy. The Lord gave us the Earth so we can live happily on it, participating in the glory of God. Yet we constantly hear that our life brings us no joy. Every day we get up, work, get tired; we are bored with our monotonous life. Indeed, if we pay attention, we see that we spend our days taking care of business, being nervous, frustrated, irritated, quarreling over unimportant things and feeling ourselves unhappy, worthless and lonely. We are, indeed, unhappy, for we are slaves of material things; we live like machines and submit to the flow of circumstances. All of our energy is spent on things insignificant that we have today, but may not have tomorrow.
We fail to distinguish between our real life and our temporary life full of offences, judgment of others and envy. Irritated and despondent, we lose the peace of heart and are immersed into darkness. We don't like anything, friends appear to be enemies, even the light of the sun does not seem to shine for us, and the birds are singing for someone else. When we are in a state like this, the source of our well-being and joy is hidden from us. We don't see anything good in ourselves or in others. Everything appears bad to us. So, what's the matter? What is it that makes our life miserable? We live with a darkened heart. We mistake this temporary possession of us by the dark forces, this sinful state of our soul, for reality, for our true self. We walk in darkness, but he who walks in darkness stumbles. Our evil that infected our soul—irritation, judging of others, anger—make us contentious. When we interact with others and do not have peace inside, we separate ourselves from them. When we feel separation, we sense that something is wrong; we are unhappy and indeed suffer.
So where is joy in everyday life? How can we enlighten our life? How do we find a path to light? The Lord is the source of light and joy, but the evil one brings darkness upon us. Yet we are slaves of the evil one. The enemy darkens our hearts, and in the dark we have a wrong perception of life. The darkness of our hearts distorts our lives. We make wrong moves, speak wrong words; we no longer see the true face of another person and make an incorrect judgment about him, taking his temporary condition for his true personality. Mistaking an illusion for reality, we are in a state that leads us to mutual unhappiness and separation. Our ancestors were created sinless. But since the time of the fall, sin has stuck to our nature and keeps us captive. Everything is diluted with sin, and because of sin we lose the joy of life.
Our everyday life is a means by which we build our true life. Yet we turned the means into the end. Our real actions, having an unreal source, bring evil, grief and suffering. We walk as if in sleep and, immersed in the darkness of sin and passion, see only the darkness. The evil one prevents us from seeing light. We are a blind weapon of the dark forces, and that is why we suffer. We are not creative masters in life, but are enslaved to it.
So, what do we do? We need to open our eyes. It is possible to achieve well-being. We just need to exert effort to obtain this treasure, which is hidden in ourselves and around us.
We want to live well and happily. But what are we doing for it? Even the morning and evening prayers do not reveal to us our perilous condition. It is imperative that we look into the meaning of prayers, and then we will come to the realization of our sinfulness and of the mercy of God. These prayers determine all our life and activity, they point out to us what we should do and what we ought to avoid.
In our evening and morning prayers we stand before the face of God and examine ourselves. These prayers reveal us to ourselves. It is important that we look in the light of Gods wisdom at those few things that we do during the day.
Our souls were created for eternity, yet we do not care for them at all. We are after all kinds of treasure, except for treasure eternal. We are bad business people and undersell our souls. Yet there is nothing more valuable than a soul. We only buy things that are worthless in eternity, but we do not acquire what is going into eternity. This is because we are so confused; all of our priorities are messed up: sin has darkened our understanding of reality. When we genuinely understand all the falsehood and wrongness of our life, then we will acquire what is really needed. Then a human being, enlightened by God, will begin to sort out the confusion of his or her life and strive toward things good and eternal.
It is important that not a single day goes into eternity empty; we must find value in our everyday life. We are given every day to extract at leas a minimum of the good and joy that are the essence of eternity and that will follow us into the life to come. In order to extract something of value out of every day, we ought to be creative about every moment of our life. By being creative, we can overcome our tendency to "go with the flow" and to shake free of the darkness of passions possessing our souls. Overcoming of sin leads to a joyful perception of the world and the knowledge of God; leads us to building a true life to which we humans are called.
How do we then live this creative life? The heart is the source of life. The heart is the field of battle between the evil one and God, and this fight is going on constantly. We must always watchfully guard our hearts, understand the attacks of the devil and fight back. Then we will be creative about every moment of our life. We are constantly balancing on the thin line between good and evil. It is up to our will to either force ourselves toward good or do nothing and submit to evil. The devil wants to possess us, but we must resist him. The evil one pushes us toward sin by an appearance of good and encourages us to do what is not good for us. He is offering us sin in the guise of happiness.
In every human being there is more good than evil, but this good is mixed with evil. You might ask, "How come? Why is it that we see so much evil in others, a sea of evil?" Yes there is a sea of evil and an ocean of good. Evil easily comes out of us and strikes the eye, but good is hidden, scattered, diluted. Good is modest and humble, evil is not. Evil is darkness, sin, our powerlessness, decay, unhappiness and death. Good is light, unity, power, joy and spiritual life.
Every boring and uneventful day and hour can be illuminated and made joyful, if we take goodness, light and warmth from life. I must have a right view of the life around me. If I direct my inner eye toward light, I will see it. Attention is the greatest act of spiritual life. Struggle, force yourself to find light, and you will see it. It is written, "Seek and you shall find" (Matt. 7:7). Our being is two thirds filled with light, but we do not manifest this inner light. Overcoming darkness, we must let the light, or the Lord, into our hearts. And this is not passive, but creative. We must be creative. Creating a new life, we can touch the Source of light that illuminates everything.
Good is eternal and, having its origin in God, it strives to return to God. This flow of good toward God is the building of the Kingdom of God on earth. We must make an effort to move toward good, and then good will come to us. I am coming to the Father, and the Father is coming to meet me (Parable of the prodigal son). When we drive the evil one out of our heart, we make there a place for the Lord. The Lord comes in and reigns in the heart, thus building up the Kingdom of God. This kingdom is a real good on earth; it is the joy of the Holy Spirit. Then the heavenly life opens up in us, and the ideal becomes real. We pray, "Thy Kingdom come."—this is a real thing. To fight against sin is to be in the light, in holiness that comes from the Holy Spirit, which in turn comes from God, Who is the Source of Light. Therefore Apostle Paul states that "the kingdom of God is not meat and drink; but righteousness, and peace, and joy in the Holy Ghost" (Rom. 14:17). In such a state a person is united with God and feels joy of the Holy Spirit with all his or her being. This is because a person returns to God, his Father, to the Father's house.
Happiness cannot be achieved by breaking the law of Existence, by sin. So, how do we start fighting against sin? It is necessary to find a force that breaks sin and makes it powerless. We need to connect with the source of the power of good, with God, by praying Him to help us, because the forces of evil that possess us render our efforts weak, and without God's help we cannot change our sinful nature.
The Lord is near and He immediately helps those who call upon Him. When in a time of a demonic attack against us we utter a short prayer to God saying, "Lord, help," we call our life from non-existence into existence. Calling to God is an act of will directed to the Source of light. The very thought of turning to God in time of darkness of the heart (annoyance, anger, envy or some other passion) by saying "Lord, help" goes straight from earth to heaven. In response to this prayer we receive help from heaven directly coming into our heart. A beam of light illuminates the darkness and dispels it. The thought about God is an act of the Holy Spirit inside us. Our will transitions into a different realm of existence when we call upon God. By directing our word to God the Word we receive Divine light, which serves as a bright star guiding us through our life. This light calls the energy of good to action, and the enlightened person brings life to this dead, indifferent, frozen earth.
The moment of calling upon the name of God is a conduit of light into our soul. It seems to be so insignificant to say, "Lord, help." Yet this short phrase opens to us the heaven with the habitation of God. The heaven radiates light and comes to us, and we become as if immersed into eternity. Eternity itself comes into our life bringing us closer to the source of light. This light gathers inside of us small particles of goodness out of the chaos of good and evil so characteristic of human life. The Lord comes to reign in our hearts building the Kingdom of God, which is joy and peace.
Fighting against sin, we become different: instead of being irritable, we become humble; instead of being stingy, we become generous; instead of being evil, we become good; instead of being cruel in heart, we become merciful; instead of being restless, we become peaceful and focused. We develop new feelings. Our eyes open up. The darkness of our heart is replaced by light, and it is a miracle, a manifestation of the power of God. It is a renewal, removal of the old (sinful) person and creation of a new one, a transfiguration. What is eternal and heavenly comes into our life, and as a result we come into eternity. Humans are given a great power to transform, with God's help, the life of sin into the new life, building the Kingdom of God on earth. The Holy Ghost begins to act in us, and the fruit of the Spirit is "love, joy, peace, longsuffering, gentleness, goodness, faith, meekness, temperance" (Gal. 5:22). Then every person becomes sort of a miracle worker, because by defeating sin he performs a miracle, revealing God through himself. Then we begin to see that our life is like a mirage.
Without calling upon God and following Him we cannot break out of slavery to material things and circumstances; we are their slaves. We need as frequently as possible to enlighten our everyday life with a beam of Divine light, open up a small window to heaven, so the heavenly light can pour into our hearts. The more enlightened moments we have in our life, the more our life will be enlightened by Divine light. We will see the world in its real beauty; we will see our true being and have the joy of life. Christianity is not a religion of sadness, but one of joy and bliss. Apostle Paul says, "Rejoice evermore" (I Thes. 5:16). This is the beginning of bliss of which it is written, "Eye hath not seen, nor ear heard, neither have entered into the heart of man: the things which God hath prepared for them that love him" (I Cor. 2:9)

2. The Role of Family in Salvation
The issue of salvation is the main issue in the history of humankind as well as in the life of each individual. Salvation is true happiness. Everything else is based on our salvation. In this sense, our happiness is in our own hands. It is achieved by defeating sin. The immediate environment for struggle against sin is the family, as well as all those living around us. We look at the environment and situation of our life as if it was something accidental, and we don't view our family as the path given to us by God for our salvation. Life in a family seems to be something that happened by chance, and the most important aspect of family life evades our attention. According to the Apostle, the family is a small church. It can especially help an individual in achieving the main goal of life. In family people look for happiness. But what do we mean by happiness? People usually give unclear answers to this question. This means that we don't take from this God-given state that which is the most essential.
Both sinful and spiritually right life takes place inside a person, and the environment is a means by which the person must look inside. We already mentioned that sin is a separating force. I will explain it with an example from everyday life. Let's say two people offended and insulted one another; they did not want to make concessions and went their separate ways. That's an unhappy situation. This tells us that we must fight against sin for the sake of our own happiness, because anger is an unhappy part of our life. A human being is created with a desire for happiness and must and can learn to fight for his happiness against unhappiness, i.e. against sin in the environment that is especially close to him, close to him in the flesh. Powers of sin and holiness are in a person as if it were in a state of equilibrium. Depending on how we touch a person, the power of good or the power of evil begin to act in him and in the world around him. We always need an environment that would cleanse our inner world and would enable us indeed to come to know ourselves.
Environment outside home, being a chance interaction of people, does not serve this purpose. When faced with strangers, a person hides his unrighteousness, drives it inside and tries to look good. A person is ashamed of what others might think of him, ashamed of the opinion of society and therefore does not show his true self. It is only in the family environment, to which we are accustomed, that the source of evil lurking in us begins to show up. In this respect a family environment is a necessary tool for self-understanding. No wonder that we are often afraid of this family atmosphere. Running away from it, we are interested in many things and entertain ourselves in various ways, just to escape from the environment that helps us to learn more about ourselves.
Why does the family appear to be the environment most conducive to salvation? Because in the family a person directly opens up his feelings, but when outsiders are present he hides his inner world. In society a person controls himself, he hides his irritation, tries to show himself other than he really is. He shows his outward, not his inner character. But in the family he is not trying to hide his condition, he will show it, won't be ashamed to display his sinfulness by word or deed. And his hidden sinful world is open before the family, before his relatives and before the person himself. Thus, in a family environment, a person who pays attention to his own salvation can more easily understand his sins and what separates him from others. It is important, however, that this realization of one's inner world should lead one to fight against sin.
About the Author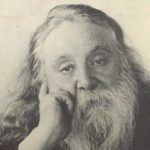 His Eminence Sergius of Prague was a hierarch of the Church of Russia who served in Poland following World War I as Bishop of Belsk before becoming Bishop of Prague under the Russian Orthodox Church Outside of Russia. After World War II, Abp. Sergius returned to the Moscow Patriarchate, serving in different sees in central Europe. In 1950, he was assigned to serve as Archbishop of the Diocese of Kazan and Chistopol of the Church of Russia until his repose 1952.